The weekend was a great success enjoyed by all, barring a few injuries. A super atmosphere and good sportsmanship were evident throughout the whole weekend. Thanks to Vince Scopelliti for organising the dinner on Saturday night at a local Greek restaurant. A special thanks also to James Willis and Sav Cremona for making the trip down from Sydney to play, no doubt they will be looking forward to hosting a Sydney Masters event of their own in the near future.
For the first time a handicap event was held in conjunction with the traditional over age competitions. 7 keen participants battled hard on Sunday morning with many close matches being played. The event was won by Hugh Dolan who played consistently all morning without losing a set, beating Sydney member James Willis in the final.
The Over 50's Singles division was won by a much improved Bruce Harris whose efforts in practice over the last year or two were rewarded. He beat the other Sydney traveller, Sav Cremona.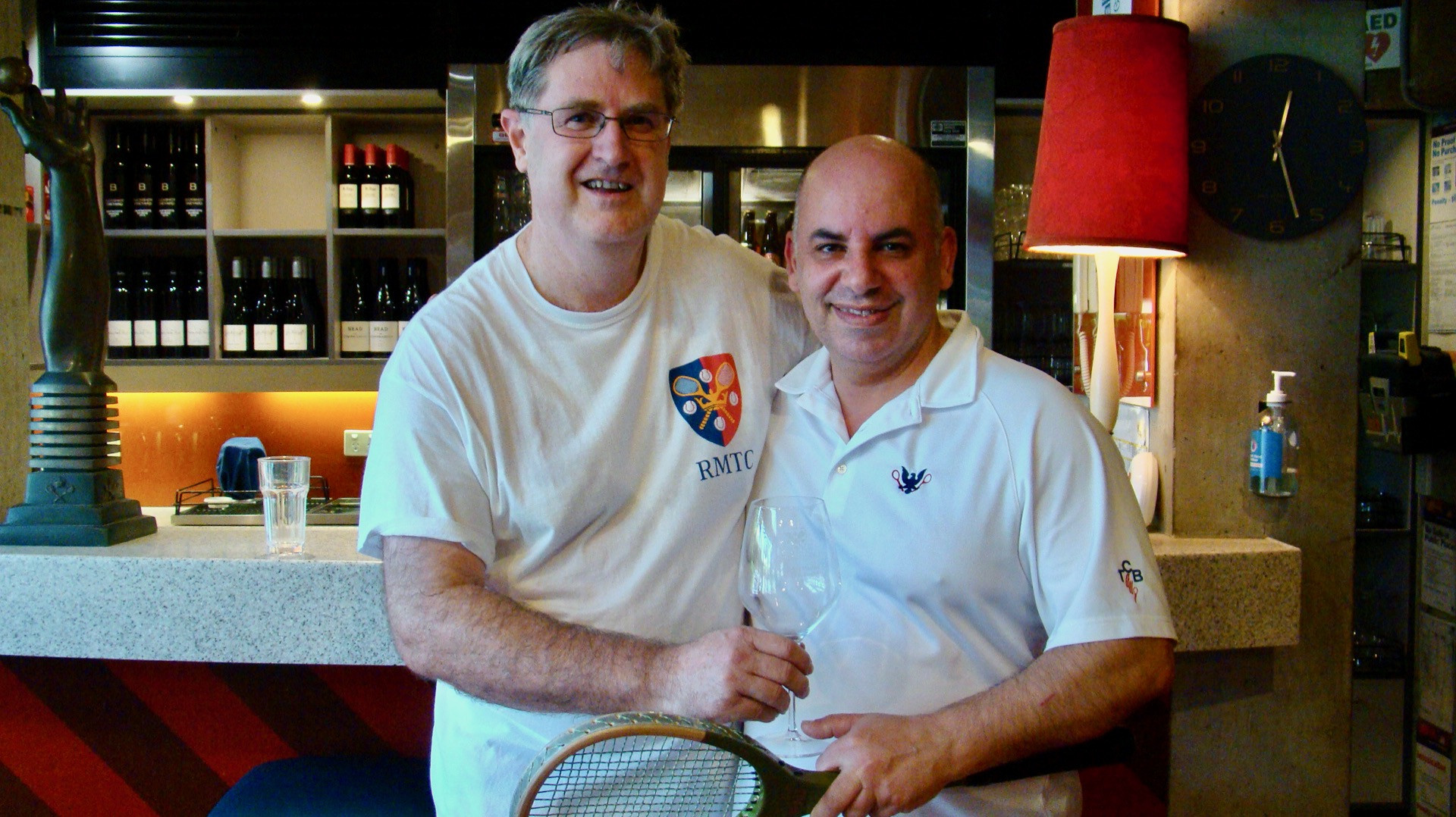 The Over 55's Singles final was won by the hard hitting Lizzie Brown who triumphed over the tenacious Stephen Powell.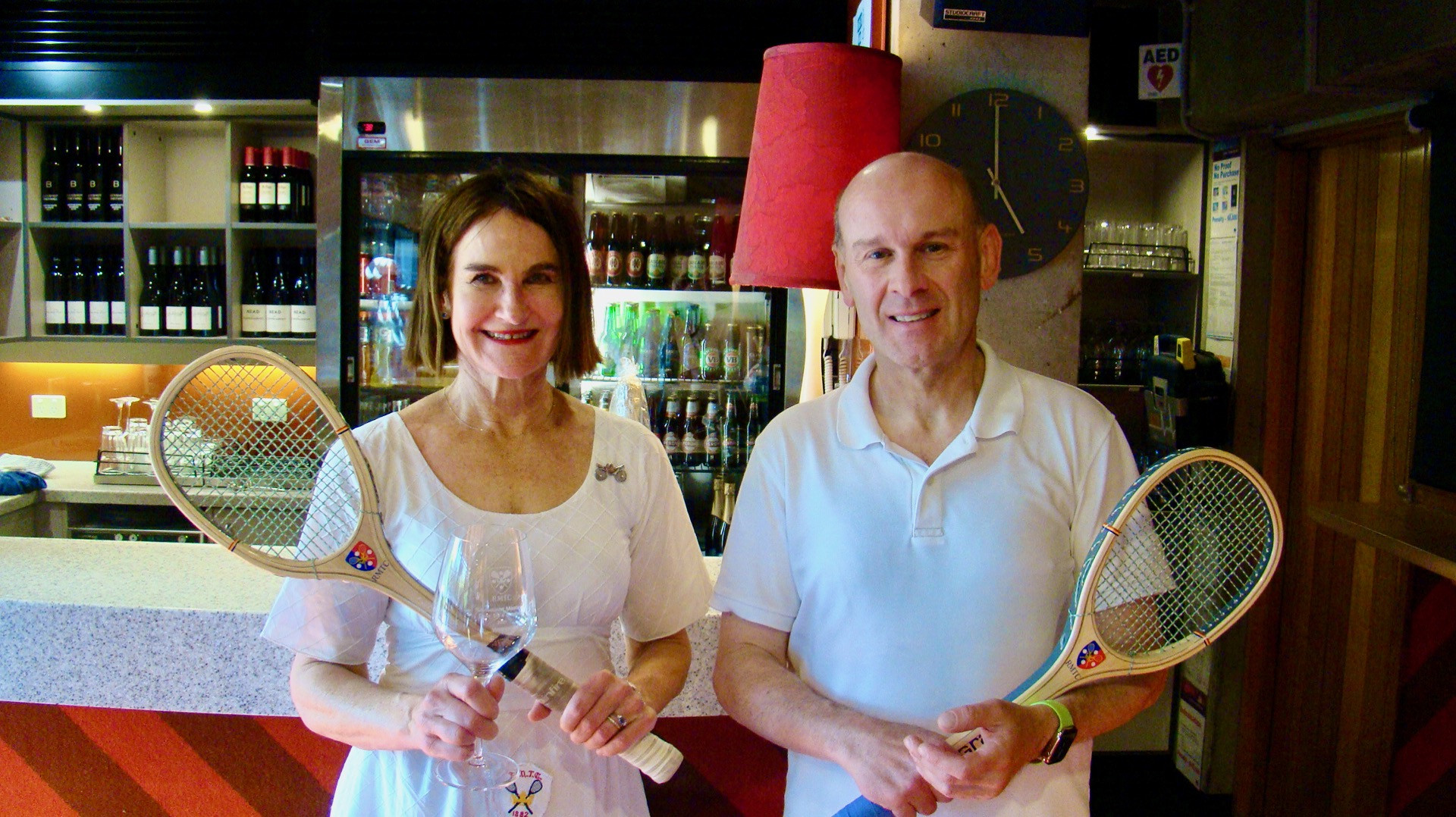 The Over 60's Singles event was probably the pick of the matches across the weekend with Vince Scopelliti overcoming Paul Williams in a match full of great rests with no quarter given. The match went down to the wire and Vince held his nerve to take the final set 6/5.
The Over 65's Singles division was won by Nick Carr as sadly the in form Wayne Spring pulled a hamstring while contesting a fast and furious first set. The retirement came at 5/4 with the match hurtling towards a three set thriller.
The Over 70's and 75's Singles divisions were won by Peter Stanley and Mike Garnett as both their opponents were forced to withdraw due to injury prior to the match.
The Over 60's Doubles was won by John Piccolo and Paul Williams who beat James Willis and Vince Scopelliti in an excellent display of masters doubles.
The Over 65's Doubles event was won by the experienced pairing of Wayne Spring and Nick Carr who beat the new pairing of Stuart Skyrme-Jones and Euahna Varigos. Euahna more than held her own in a high level doubles match.
The Over 70's Doubles was won by John Faull and Allan Willingham. Having won a tight first set 6/4 their opponents, Greg Cornish and Peter Stanley were forced to retire when Greg strained his calf running down a ball at the net.